ELST3216H/ ELST4017/ELST5016S/E2SW5018/ ELST4316S/ E4SFT5517-E4SW5518]
Step 1: Press MENU to display the main interface, then use the Arrow buttons to highlight TV Settings.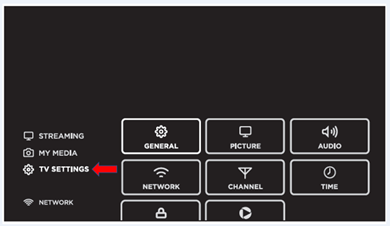 Step 2: Use the Arrow buttons to cycle among different options and select Channel Select Antenna between Air and Cable.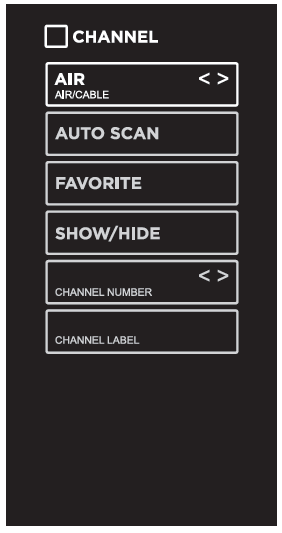 Step 3: Select the Auto Scan feature to scan your available Antenna channels.
The scanning will take a few minutes. Please do not interrupt the Scanning Process.