Follow these steps to complete Guided Setup. At this point, you should be seeing the Language screen.
Step 1: Select your preferred language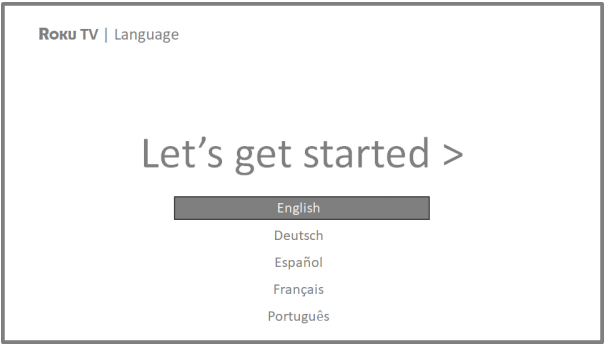 Step 2: Select your Country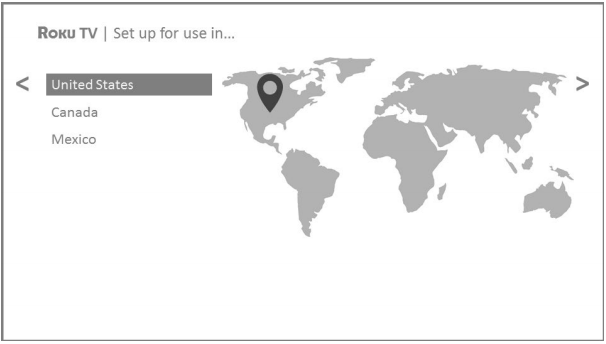 Step 3: Select Setup for Home Use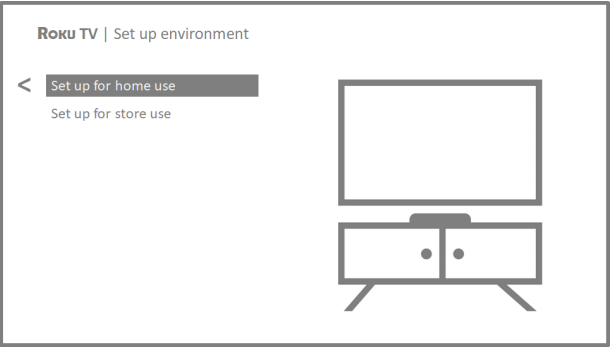 Step 4: If you DO NOT want the TV connected to a WiFi then please select CONNECT TO INTERNET LATER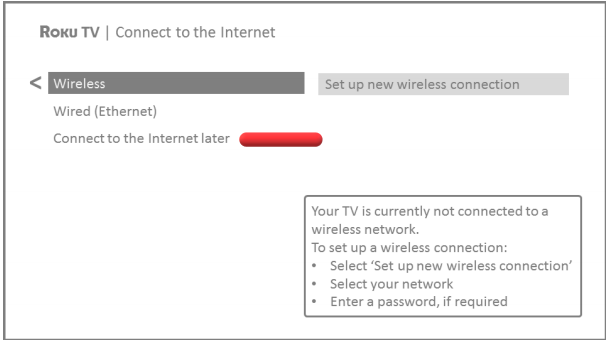 Step 5: Next, Guided Setup helps you set up the external devices that you want to use with it, such as a cable box, Blu-ray™ player, or game console.Press the OK button to continue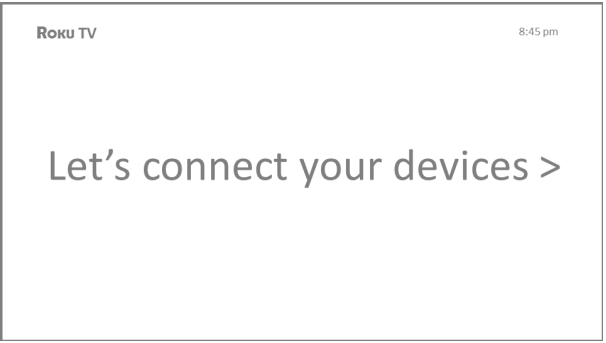 Step 6: Press OK or the RIGHT arrow to proceed. Select Everything is plugged in and turned on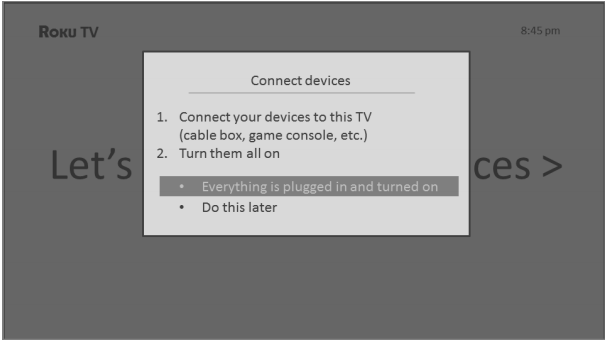 Step 7: On each input that has an active device connected , you can see its picture and hear its sound. Press the UP or DOWN arrows to highlight the label you want to associate with the input.
Note: If you have connected the Cable box with a HDMI cord then select Cable Box under the Input selection. Example: If a Cable Box is connected into HDMI1 then select Cable Box under the HDMI1 Input.
If you have used a RCA cord (red,white, yellow) then select Cable box under the AV input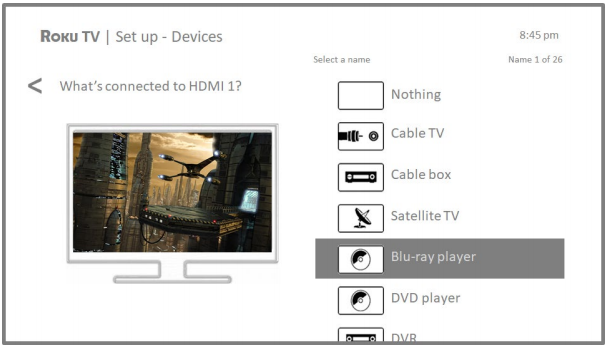 Step 8: Select ALL DONE.
Step 9: TV will display the Home Screen. On the Home Screen select the tile Cable Box to start viewing your Cable Channels